Keynotes videos
2022
Speaker: Bertram Malle, Brown University
Title: From Explanation to Justification to Trust in Human-Machine Interaction
Abstract:
Explanations are important to people's understanding of other agents (human or machine). But when an agent commits a norm-violating act, explanations are often insufficient. Justifications are needed. I will examine the cognitive and social nature of explanations, the cognitive, social, and normative nature of justifications, and probe what implications each of them has for trust in other agents (human or machine).


Speaker: Serena Villata, CNRS
Title: Towards Natural Language Explanatory Argument Generation: Achieved Results and Open Challenges
Abstract:
Providing high-quality explanations for AI predictions is a challenging task. It requires, among other elements, selecting a proper level of generality/specificity of the explanation, referring to specific elements that have contributed to the decision, and providing evidence supporting negative hypothesis. In this talk, I will present some results achieved in the area of Argument Mining and Argument Generation and how these results can be exploited – in general and in legal applications – to generate high-quality explanatory dialogues crucially based on argumentation mechanisms.


2021
Speaker: Julie Shah, MIT
Title: Social and Ethical Responsibilities of Computing and the Role of Explainability and Transparency
Abstract:
This talk presents frameworks for considering social and ethical implications in technology conception, implementation and deployment. Specifically I discuss frameworks for identifying sources of bias in machine learning systems, recent methods for transparency and interpretability of ML models and their limitations, and the role of problem and value framing as a key leverage point to shape technology for human benefit.


Speaker: Dov Gabbay, King's College
Title: Explainable Reasoning in Face of Contradictions: From Humans to Machines (Link to paper)
Abstract:
A well-studied trait of human reasoning and decision-making is the ability to not only make decisions in the presence of contradictions, but also to explain why a decision was made, in particular if a decision deviates from what is expected by an inquirer who requests the explanation. In this talk, I examine this phenomenon, which has been extensively explored by behavioral economics research, from the perspective of symbolic artificial intelligence.


2020
Speaker: Prof. Tim Miller, University of Melbourne
Title: Explainable artificial intelligence: beware the inmates running the asylum (or How I learnt to stop worrying and love the social and behavioural sciences)
Abstract: In his seminal book The Inmates are Running the Asylum: Why High-Tech Products Drive Us Crazy And How To Restore The Sanity, Alan Cooper argues that a major reason why software is often poorly designed (from a user perspective) is that programmers are in charge. As a result, programmers design software that works for themselves, rather than for their target audience; a phenomenon he refers to as the 'inmates running the asylum'. In this talk, I argue that explainable AI risks a similar fate if AI researchers and practitioners do not take a multi-disciplinary approach to explainable AI. I further assert that to do this, we must understand, adopt, implement, and improve models from the vast and valuable bodies of research in philosophy, psychology, and cognitive science; and focus evaluation on people instead of just technology. I paint a picture of what I think the future of explainable AI will look like if we went down this path. Short Bio: Tim is an associate professor of computer science in the School of Computing and Information Systems at The University of Melbourne, and Co-Director for the Centre of AI and Digital Ethics. His primary area of expertise is in artificial intelligence, with particular emphasis on human-AI interaction and collaboration and Explainable Artificial Intelligence (XAI). His work is at the intersection of artificial intelligence, interaction design, and cognitive science/psychology.
2019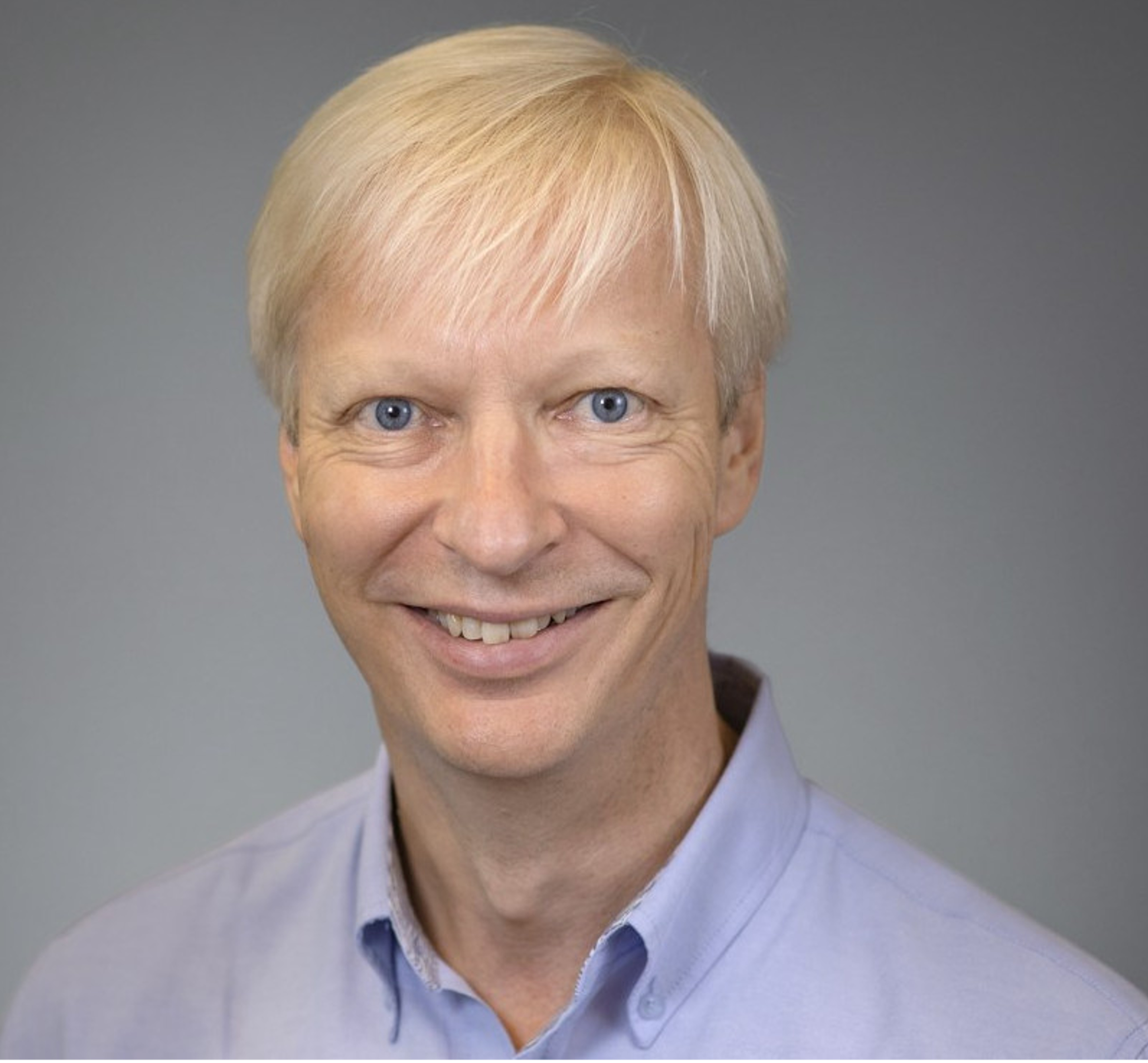 Speaker: Kary Främling, Umeå University / Aalto University
Title: Explainable AI - history, present and the future
Abstract: The need for explainability in AI systems has been identified to be a necessity for acceptance almost since the beginning of AI. Research activity around explainability has been going in waves, following the popularity and trends in AI. Despite the emergence of the new name Explainable AI (XAI), most of the challenges identified for XAI remain the same as before. The talk will give an overview of the history of XAI, the current trends, the main challenges and some guesses on what the future of XAI looks like. There will also be an overview of how the XAI workshop is expected to make the XAI domain progress.
Speaker: Michael Winikoff, University of Otago
Title: Explaining Cognitive Autonomous Agents: Directions and Challenges
Abstract: It is important that autonomous agents are able to explain their selected course of action. Such explanation can help humans develop an appropriate level of trust in the agent, and can improve the transparency and understanding of the agent, its capabilities, and its limitations. In this talk I review some recent work in the area, focussing on cognitive agents, i.e. agents structure in terms of folk-psychological constructs, such as goals and plans. I pose some questions and challenges, including the issue of bridging between cognitive (symbolic) systems, and non-symbolic systems.
Presentations
(slides and videos)
2022
EXPLAINABLE ML/DL
Evaluation of importance estimators in deep learning classifiers for Computed Tomography
Authors: Lennart Brocki, Wistan Marchadour, Jonas Maison, Bogdan Badic, Panagiotis Papadimitroulas, Mathieu Hatt, Franck Vermet and Neo Christopher Chung
Recent Neural-Symbolic Approaches to ILP Based on Templates
Authors: Davide Beretta, Stefania Monica and Federico Bergenti.
On the Design of PSyKI: a Platform for Symbolic Knowledge Injection into Sub-Symbolic Predictors
Authors: Matteo Magnini, Giovanni Ciatto and Andrea Omicini.
Integration of local and global features explanation via CIU and explainable layers for improving global rules generation in ECLAIRE
Authors: Victor Hugo Contreras Ordoñez, Michael Schumacher and Davide Calvaresi.
ReCCoVER: Detecting Causal Confusion for Explainable Reinforcement Learning
Authors: Jasmina Gajcin and Ivana Dusparic.
Smartphone based grape leaf disease diagnosis and remedial system Assisted with explanations
Authors: Avleen Malhi, Vlad Apopei, Manik Madhikermi, Kary Främling and Mandeep K.
Explainability Metrics and Properties for Counterfactual Explanation Methods
Authors: Vandita Singh, Kristijonas Cyras and Rafia Inam.
The Mirror Agent Model: a Bayesian Architecture for Interpretable Agent Behavior
Authors: Michele Persiani and Thomas Hellström.
Case-based reasoning via comparing the strength order of features
Authors: Liuwen Yu and Dov Gabbay.
The use of partial order relations and measure theory in developing objective measures of explainability
Authors: Wim De Mulder.
Semantic Web-based Interoperability for Intelligent Agents with PSyKE
Authors: Federico Sabbatini, Giovanni Ciatto and Andrea Omicini.
(X)AI and Law
Risk and Exposure of XAI in Persuasion and Argumentation: The case of Manipulation
Authors: Rachele Carli, Amro Najjar and Davide Calvaresi.
An Evaluation of Methodologies for Legal Formalization
Authors: Tereza Novotná and Tomer Libal.
Requirements for Tax XAI under Constitutional Principles and Human Rights
Authors: Blazej Kuzniacki, Marco Almada, Kamil Tyliński and Łukasz Górski.
2021
XAI & ML
To Pay or Not to Pay Attention: Classifying and Interpreting Visual Selective Attention using Frequency Features
Authors: Lora Fanda, Yashin Dicente Cid, Pawel Matusz and Davide Calvaresi
GridEx: An Algorithm for Knowledge Extraction from Black-Box Regressors
Authors: Frederico Sabbatini, Giovanni Ciatto and Andrea Omicini
Comparison of Contextual Importance and Utility with LIME and Shapley Values / ciu.image: an R package for Explaining Image Classification with Contextual Importance and Utility
Authors: Kary Främling, Samanta Knapic, Marcus Westberg, Martin Jullum, Manik Madhikermi and Avleen Malhi
Shallow2Deep: Restraining Neural Networks Opacity through Neural Architecture Search
Authors: Andrea Agiollo, Giovanni Ciatto and Andrea Omicini
Towards Explainable Recommendations of Resource Allocation Mechanisms in On-Demand Transport Fleets
Authors: Alaa Daoud, Hiba Alqasir, Yazan Mualla, Amro Najjar, Gauthier Picard and Flavien Balbo
XAI Vision, Understanding, Deployment & Evaluation
A Two-Dimensional Explanation Framework to Classify AI as Incomprehensible, Interpretable or Understandable
Authors: Ruben Verhagen, Mark Neerincx and Myrthe Tielman
Towards Explainable Visionary Agents: License to Dare and Imagine
Authors: Giovanni Ciatto, Amro Najjar, Jean-Paul Calbimonte and Davide Calvaresi
Towards an XAI-assisted third-party evaluation of AI systems
Authors: Yongxin Zhou, Matthieu Boussard and Agnes Delaborde
What does it cost to deploy an XAI system? A case study in legacy systems
Authors: Sviatlana Höhn and Niko Faradouris
Industry Panel
Panelists:
Johanna Björklund (CTO, Adlede), Tathagata Chakraborti (Researcher, IBM Research), Kristijonas Cyras (Researcher, Ericsson Research), Elizabeth Sklar (Research Director, Lincoln Agri-Robotics)
XAI Applications
Explainable AI (XAI) models applied to the multi agents environment of financial markets
Authors: Jean Jacques Ohana, Steve Ohana, Eric Benhamou, David Saltiel and Beatrice Guez
XAI & Human Synergies to Explain the History of Art
Authors: Egberdien van der Peijl, Yazan Mualla, Thiago Jorge Bourscheid, Sana Nouzri, Yolanda Spinola Elias, Amro Najjar, and Daniel Karpati
Assessing Explainability in Reinforcement Learning
Authors: Amber Zelvelder, Marcus Westberg and Kary Främling
Visual Explanations for DNNs with Contextual Importance
Authors: Sule Anjomshoae, Lili Jiang and Kary Främling
XAI Logic and Argumentation
Schedule Explainer: An Argumentation-supported Tool for Interactive Explanations in Makespan Scheduling
Authors: Kristijonas Cyras, Myles Lee and Dimitrios Letsios
Towards Explainable Practical Agency: A Logical Perspective
Authors: Nourhan Ehab and Haythem Ismail
Towards Transparent Legal Formalization
Authors: Tomer Libal and Tereza Novotná
Game-based Argumentation Framework for Explanation
Authors: You Cheng, Beishui Liao and Jieting Luo
Panel: Distributed intelligent systems and XAI
Panelists:
Andrea Omicini, University of Bologna; Reyhan Aydogan, Özyeğin University; Leon Van der Torre, University of Luxembourg.
2020
Explainable Agents
Agent-Based Explanations in AI: Towards an Abstract Framework
Authors: Giovanni Ciatto, Michael I. Schumacher, Andrea Omicini and Davide Calvaresi
Agent EXPRI: Licence to Explain
Authors: Francesca Mosca, Stefan Sarkadi, Jose M. Such and Peter McBurney
In-time Explainability in Multi-Agent Systems: Challenges, Opportunities, and Roadmap
Authors: Francesco Alzetta, Paolo Giorgini, Amro Najjar, Michael Schumacher and Davide Calvaresi
Cross Disciplinary XAI
Decision Theory meets Explainable AI
Authors: Kary Främling
Towards the Role of Theory of Mind in Explanation
Authors: Maayan Shvo, Toryn Q. Klassen and Sheila A. McIlraith
A Situation Awareness-Based Framework for Design and Evaluation of Explainable AI
Authors: Lindsay Sanneman and Julie Shah
Explainable Machine Learning
Demystifying Subliminal Persuasiveness - Using XAI-Techniques to Highlight Persuasive Markers of Public Speeches
Authors: Klaus Weber, Lukas Tinnes, Tobias Huber, Alexander Heimerl, Eva Pohlen, Marc-Leon Reinecker and Elisabeth André
Explainable Agents for less Bias in Human-Agent Decision Making
Authors: Avleen Malhi, Samanta Knapic and Kary Främling
Demos
Explainable Agents as Static Web Pages: A UAV Simulation Example
Authors: Yazan Mualla, Timotheus Kampik, Igor H. Tchappi, Amro Najjar, Stéphane Galland and Christophe Nicolle
2019
Explainable Agents
Toward Robust Summarization of Agent Policies
Authors: Isaac Lage, Daphna Lifschitz, Finale Doshi-Velez and Ofra Amir
How Cognitive Science Impacts AI and What We Can Learn From It
Authors: Marcus Westberg, Amber Zelvelder and Amro Najjar
Session 2: Explainable Robots
Explainable Multi-Agent Systems through Blockchain Technology
Authors: Davide Calvaresi, Yazan Mualla, Amro Najjar, Stéphane Galland and Michael Schumacher
Explaining Sympathetic Actions of Rational Agents
Authors: Timotheus Kampik, Juan Carlos Nieves and Helena Lindgren
Conversational Interfaces for Explainable AI: A Human-Centered Approach
Authors: Sophie F. Jentzsch, Sviatlana Höhn and Nico Hochgeschwender
Intent Classification in Maritime Domains with Multinomial HMMs
Authors: Logan Carlson, Dalton Navalta, Monica Nicolescu, Mircea Nicolescu and Gail Woodward
Temporal Multiagent Plan Execution: Explaining what Happened
Authors: Gianluca Torta, Roberto Micalizio and Samuele Sormano
Session 3: Explainable AI: Overview
Explainability in Human-Agent Systems
Authors: Avi Rosenfeld and Ariella Richardson
Coffee Break
Session 4: Explanation & Transparency
Beyond obscurantism and illegitimate curiosity: how to be transparent only with a restricted set of trusted agents
Authors: Nicolas Cointe, Amineh Ghorbani and Caspar Chorus
Effects of Agents' Transparency on Teamwork
Authors: Silvia Tulli, Filipa Correira, Samuel Mascarenhas, Samuel Gomes and Ana Paiva
Session 5: Argumentation & Explainability
Towards a transparent deep ensemble method based on multiagent argumentation
Authors: Naziha Sendi, Nadia Abchiche-Mimouni and Farida Zehraoui
Explainable Argumentation for Wellness Consultation
Authors: Isabel Sassoon, Elizabeth Sklar, Nadin Kokciyan and Simon Parsons
Session 6: Opening the Black Box
Explanations of Black-Box Model Predictions by Contextual Importance and Utility
Authors: Sule Anjomshoae, Kary Främling and Amro Najjar
Explainable Artificial Intelligence based Heat Recycler Fault Detection in Air Handling Unit
Authors: Manik Madhikermi, Avleen Malhi and Kary Framling
Coffee Break
Session 7: Explainable Agent Simulations
Explaining Aggregate Behaviour in Cognitive Agent Simulations using Explanation
Authors: Tobias Ahlbrecht and Michael Winikoff
BEN : An Agent Architecture for Explainable and Expressive Behavior in Social Simulation
Authors: Mathieu Bourgais, Patrick Taillandier and Laurent Vercouter