Keynotes videos
2020
Speaker: Prof. Tim Miller, University of Melbourne
Title: Explainable artificial intelligence: beware the inmates running the asylum (or How I learnt to stop worrying and love the social and behavioural sciences)
Abstract: In his seminal book The Inmates are Running the Asylum: Why High-Tech Products Drive Us Crazy And How To Restore The Sanity, Alan Cooper argues that a major reason why software is often poorly designed (from a user perspective) is that programmers are in charge. As a result, programmers design software that works for themselves, rather than for their target audience; a phenomenon he refers to as the 'inmates running the asylum'. In this talk, I argue that explainable AI risks a similar fate if AI researchers and practitioners do not take a multi-disciplinary approach to explainable AI. I further assert that to do this, we must understand, adopt, implement, and improve models from the vast and valuable bodies of research in philosophy, psychology, and cognitive science; and focus evaluation on people instead of just technology. I paint a picture of what I think the future of explainable AI will look like if we went down this path. Short Bio: Tim is an associate professor of computer science in the School of Computing and Information Systems at The University of Melbourne, and Co-Director for the Centre of AI and Digital Ethics. His primary area of expertise is in artificial intelligence, with particular emphasis on human-AI interaction and collaboration and Explainable Artificial Intelligence (XAI). His work is at the intersection of artificial intelligence, interaction design, and cognitive science/psychology.
2019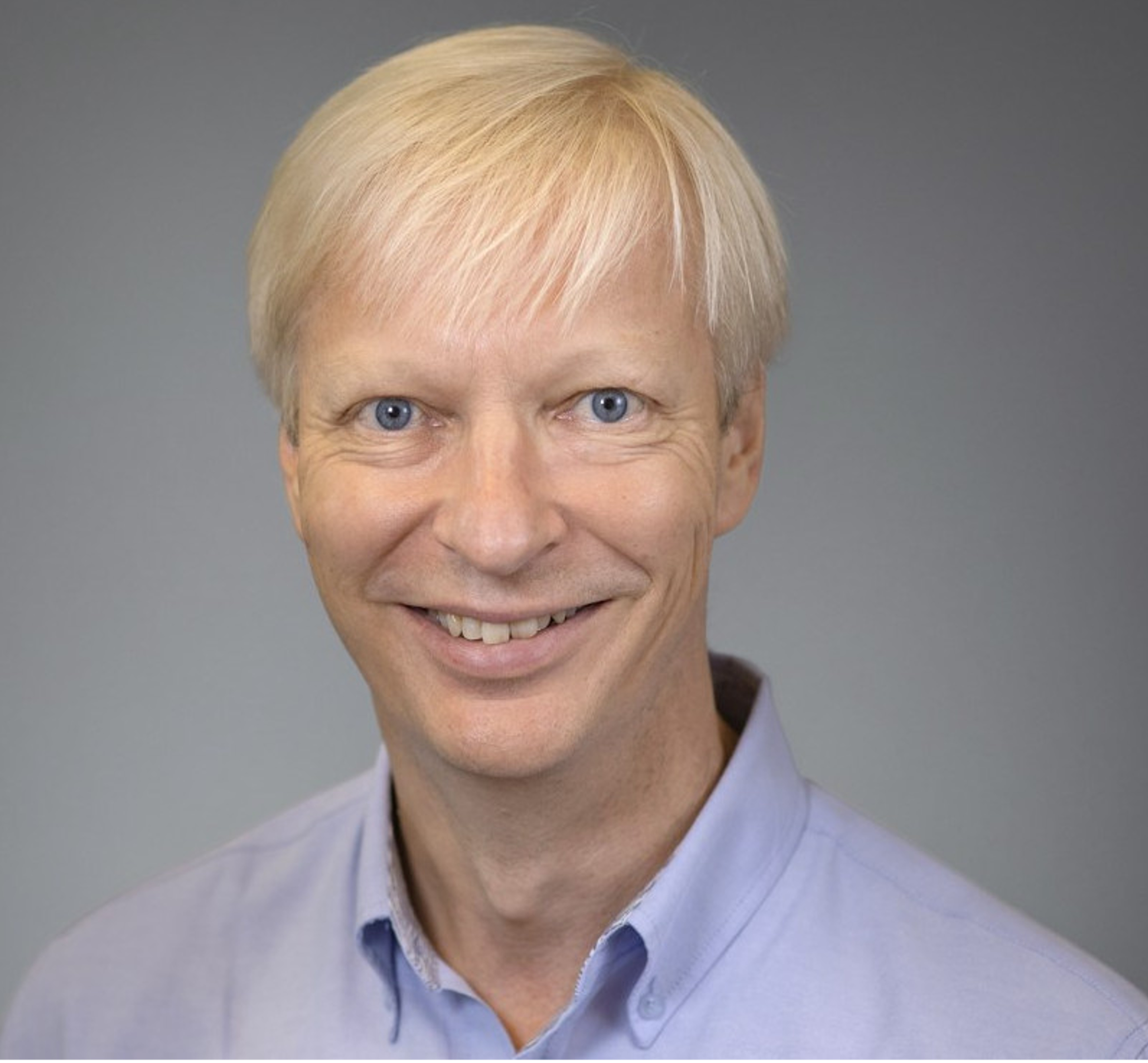 Speaker: Kary Främling, Umeå University / Aalto University
Title: Explainable AI - history, present and the future
Abstract: The need for explainability in AI systems has been identified to be a necessity for acceptance almost since the beginning of AI. Research activity around explainability has been going in waves, following the popularity and trends in AI. Despite the emergence of the new name Explainable AI (XAI), most of the challenges identified for XAI remain the same as before. The talk will give an overview of the history of XAI, the current trends, the main challenges and some guesses on what the future of XAI looks like. There will also be an overview of how the XAI workshop is expected to make the XAI domain progress.
Speaker: Michael Winikoff, University of Otago
Title: Explaining Cognitive Autonomous Agents: Directions and Challenges
Abstract: It is important that autonomous agents are able to explain their selected course of action. Such explanation can help humans develop an appropriate level of trust in the agent, and can improve the transparency and understanding of the agent, its capabilities, and its limitations. In this talk I review some recent work in the area, focussing on cognitive agents, i.e. agents structure in terms of folk-psychological constructs, such as goals and plans. I pose some questions and challenges, including the issue of bridging between cognitive (symbolic) systems, and non-symbolic systems.
Presentations
(slides and videos)
2020
Explainable Agents
Agent-Based Explanations in AI: Towards an Abstract Framework
Authors: Giovanni Ciatto, Michael I. Schumacher, Andrea Omicini and Davide Calvaresi
Video:
Agent EXPRI: Licence to Explain
Authors: Francesca Mosca, Stefan Sarkadi, Jose M. Such and Peter McBurney
Video:
In-time Explainability in Multi-Agent Systems: Challenges, Opportunities, and Roadmap
Authors: Francesco Alzetta, Paolo Giorgini, Amro Najjar, Michael Schumacher and Davide Calvaresi
Video:
Cross Disciplinary XAI
Decision Theory meets Explainable AI
Authors: Kary Främling
Video:
Towards the Role of Theory of Mind in Explanation
Authors: Maayan Shvo, Toryn Q. Klassen and Sheila A. McIlraith
Video:
A Situation Awareness-Based Framework for Design and Evaluation of Explainable AI
Authors: Lindsay Sanneman and Julie Shah
Video:
Explainable Machine Learning
Demystifying Subliminal Persuasiveness - Using XAI-Techniques to Highlight Persuasive Markers of Public Speeches
Authors: Klaus Weber, Lukas Tinnes, Tobias Huber, Alexander Heimerl, Eva Pohlen, Marc-Leon Reinecker and Elisabeth André
Video:
Explainable Agents for less Bias in Human-Agent Decision Making
Authors: Avleen Malhi, Samanta Knapic and Kary Främling
Video:
Demos
Explainable Agents as Static Web Pages: A UAV Simulation Example
Authors: Yazan Mualla, Timotheus Kampik, Igor H. Tchappi, Amro Najjar, Stéphane Galland and Christophe Nicolle
Video:
2019
Explainable Agents
Toward Robust Summarization of Agent Policies
Authors: Isaac Lage, Daphna Lifschitz, Finale Doshi-Velez and Ofra Amir
How Cognitive Science Impacts AI and What We Can Learn From It
Authors: Marcus Westberg, Amber Zelvelder and Amro Najjar
Session 2: Explainable Robots
Explainable Multi-Agent Systems through Blockchain Technology
Authors: Davide Calvaresi, Yazan Mualla, Amro Najjar, Stéphane Galland and Michael Schumacher
Explaining Sympathetic Actions of Rational Agents
Authors: Timotheus Kampik, Juan Carlos Nieves and Helena Lindgren
Conversational Interfaces for Explainable AI: A Human-Centered Approach
Authors: Sophie F. Jentzsch, Sviatlana Höhn and Nico Hochgeschwender
Intent Classification in Maritime Domains with Multinomial HMMs
Authors: Logan Carlson, Dalton Navalta, Monica Nicolescu, Mircea Nicolescu and Gail Woodward
Temporal Multiagent Plan Execution: Explaining what Happened
Authors: Gianluca Torta, Roberto Micalizio and Samuele Sormano
Session 3: Explainable AI: Overview
Explainability in Human-Agent Systems
Authors: Avi Rosenfeld and Ariella Richardson
Coffee Break
Session 4: Explanation & Transparency
Beyond obscurantism and illegitimate curiosity: how to be transparent only with a restricted set of trusted agents
Authors: Nicolas Cointe, Amineh Ghorbani and Caspar Chorus
Effects of Agents' Transparency on Teamwork
Authors: Silvia Tulli, Filipa Correira, Samuel Mascarenhas, Samuel Gomes and Ana Paiva
Session 5: Argumentation & Explainability
Towards a transparent deep ensemble method based on multiagent argumentation
Authors: Naziha Sendi, Nadia Abchiche-Mimouni and Farida Zehraoui
Explainable Argumentation for Wellness Consultation
Authors: Isabel Sassoon, Elizabeth Sklar, Nadin Kokciyan and Simon Parsons
Session 6: Opening the Black Box
Explanations of Black-Box Model Predictions by Contextual Importance and Utility
Authors: Sule Anjomshoae, Kary Främling and Amro Najjar
Explainable Artificial Intelligence based Heat Recycler Fault Detection in Air Handling Unit
Authors: Manik Madhikermi, Avleen Malhi and Kary Framling
Coffee Break
Session 7: Explainable Agent Simulations
Explaining Aggregate Behaviour in Cognitive Agent Simulations using Explanation
Authors: Tobias Ahlbrecht and Michael Winikoff
BEN : An Agent Architecture for Explainable and Expressive Behavior in Social Simulation
Authors: Mathieu Bourgais, Patrick Taillandier and Laurent Vercouter